IntoUniversity Walworth – Education Support for Young People
Course provider:

IntoUniversity Walworth

Subsidised
Location:

Walworth
About IntoUniversity Walworth
IntoUniversity provides local learning centres where young people are inspired to achieve.
Young people growing up in Britain's least privileged neighbourhoods have always faced an uphill struggle.
Homes are often overcrowded spaces where young people have nowhere to study, where devices are shared between siblings, and where hard-pressed families do not have spare cash for tutors and after-school activities. Few get the grades to go to university.
As a result, many families are caught in a vicious cycle, where the disadvantages of one generation are passed onto the next.  This creates neighbourhoods where for decades, poverty and educational underachievement have gone hand in hand.
The pandemic has made the challenge tougher, with young people experiencing months of lost learning and missed opportunities for work experience and skills development. In the least advantaged neighbourhoods, poverty is getting worse and the hill to be climbed is now even steeper than before.
In these communities, IntoUniversity centres offer a safe space for young people to learn, explore and succeed, a welcoming and supportive home-from-home, located in young people's neighbourhoods.
Through after-school study sessions, mentoring meetings and our FOCUS programme which inspires and supports ambition, we provide the dedicated, long term support that can break cycles of disadvantage.
Sign up for this course
Our mission is to provide local support that can break cycles of disadvantage and open up new opportunities for young people. We believe in the talent of every young person, and do not limit our support to those young people who have been labelled 'bright' or 'gifted'. We believe that, with support, every young person can progress to an excellent post-school destination and we are committed to helping them on this journey.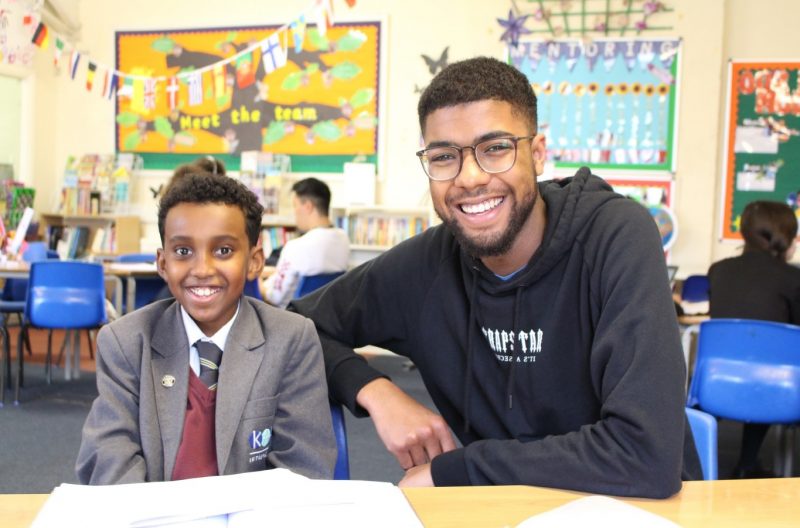 Our stories
Hear from our students, volunteers and staff directly, as they share their experiences about the impact of IntoUniversity.
.