Global Design Engineering Degree Course in Southwark
Cost:

£9,000 an academic year. Multiple bursaries available

Course provider:

TEDI-London

All
Location:

Rotherhithe, London SE16
Tomorrow's challenges won't be solved by yesterday's thinking. The great issues of the 21st Century will be answered by a new type of engineer. Globally focused, socially aware and from diverse backgrounds, the engineers of the future will work together to solve problems and improve lives. TEDI-London has been created to educate and inspire these engineers.
If you've these qualities and share our values of inclusiveness, courage, inspiration, collaboration and integrity, you'll find this is an engineering education unlike any other.
A NEW TYPE OF ENGINEER FOUNDING THE FUTURE
WHY ARE OUR STUDENTS UNIQUE? 
TEDI-London is the brainchild of three leading names in engineering education. Arizona State University, King's College London and UNSW Sydney were already working together to tackle global problems as part of the PLuS Alliance when they saw need for more diverse, creative-thinking engineering students. TEDI-London was the answer.
These founders have given TEDI-London the best possible start in life. Dating back to 1828, King's College London is one of the top 50 universities in the
world. Arizona State University gets ranked ahead of
MIT and Stanford for innovation in education. Indeed,
it's a world leader in advancing the UN's sustainability
goals around poverty, clean water, energy and
gender equality. And UNSW Sydney is a top-50 global
university with the world's No 1 engineering faculty
according to the Times Higher and QS Rankings.
From different backgrounds and with
diverse experiences, our engineers all
look at familiar problems in fresh ways
and all want to make a difference.
As such, you could have studied any subject and
come from any academic background. What we
look for in every application is a combination
of Attitude, Aptitude and Ability. It's about
more than technical brilliance. It's also about
your initiative and what motivates you.
Many of our projects support the UN's Sustainable
Development Goals: good health and well-being,
affordable and clean energy, climate action
and sustainable communities. Sharing these
values makes our students different, too
Sign up for this course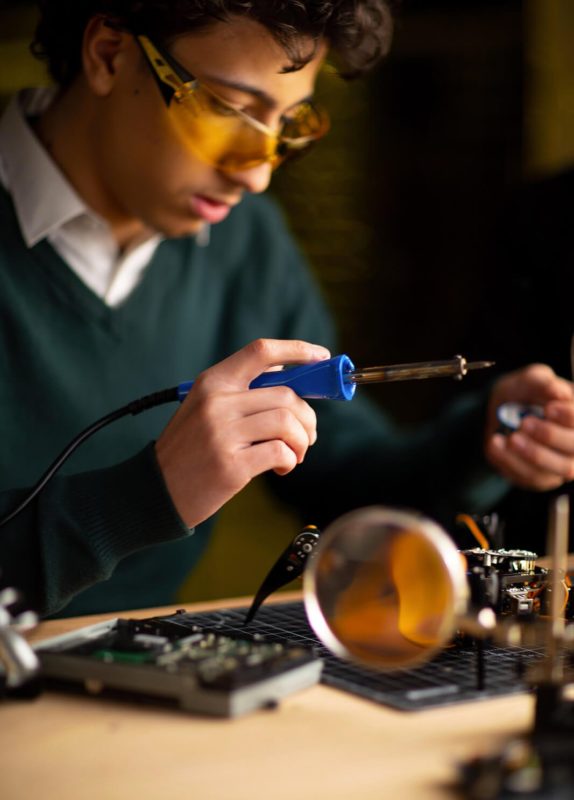 This exciting general engineering degree bridges many disciplines of engineering, including mechanical, electrical and electronic, civil, environmental, and product design. TEDI-London's aim is to develop professional engineers who are equipped with skills for the future job market.
Projects will be developed around key themes such as smart cities, sustainability, user-centred design and manufacturing. These projects will be real-life industry challenges and will be co-designed and co-delivered with employers.
This interdisciplinary programme is ideal if you're interested in all aspects of engineering and don't want to decide on a specific discipline. The skills and knowledge you will gain are equally applicable to systems, products and processes across engineering.
The TEDI-London programme will comprise the following compulsory (core) modules. There are no optional modules.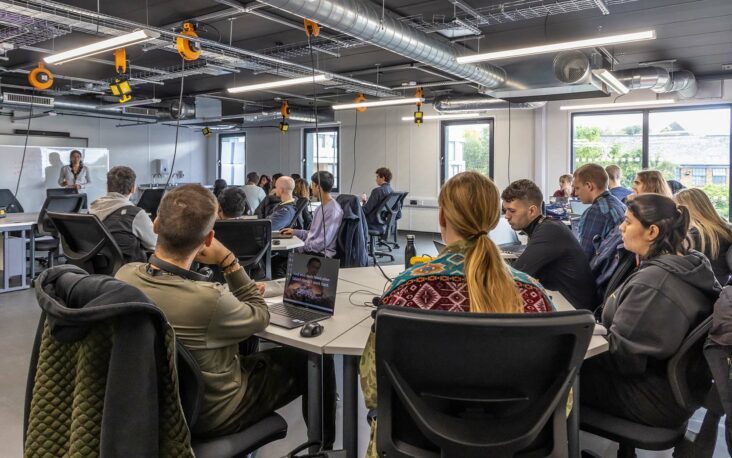 PROJECT WORK
Students will work in our lab 'makerspaces', both individually and in groups, to research, design and create conceptual designs, or artefacts and prototypes. You will be guided through the project and problem-based learning approach through tutorials that provide the opportunity to discuss challenges associated with the projects and share your ideas and learn from each other.
Teaching will comprise workshops, masterclasses, group discussions and practical sessions in the makerspaces supported by individual study through online nodes on the learning tree.
Student assessment will be a mixture of group project reports, individual reports​​, pitches​, presentations​, demonstrations​​, short videos​ and posters. ​ There will also be one open book examination of 4 hrs duration at the end of each year.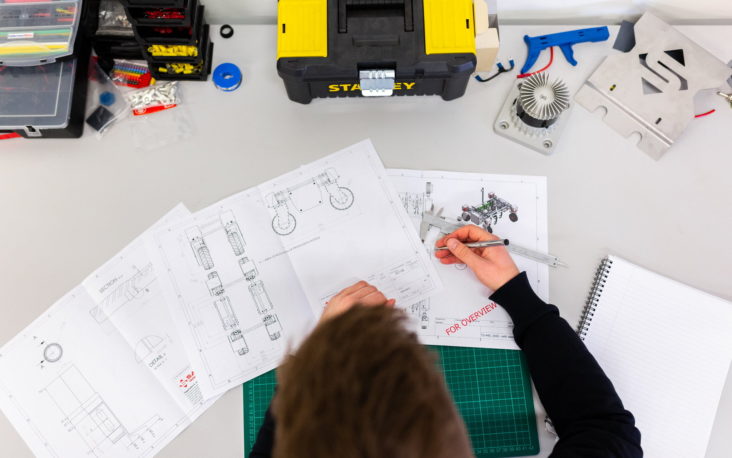 HOURS OF STUDY
As a professional engineer in training you will study approximately 40 hours per week. 12 hours per week will be dedicated class contact time with members of staff.
With one intake in September every year, the course will be taught in three 10-week blocks.
Block One – September – November
Block Two – November – February
Block Three – February – May
INDUSTRY SKILLS
All major projects will involve industrial collaborations, with links to real-life developments and challenges facing those industries.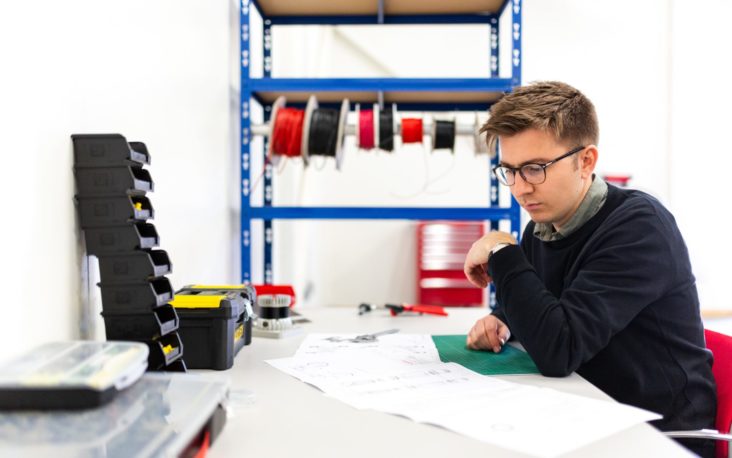 WORKING WITH INDUSTRY
Mentors from industry will be involved with the delivery of projects and will work with staff and students to help them develop.
Unlike a degree apprenticeship, TEDI-London students will be working with multiple employers, rather than just one. This provides a wider experience and broader exposure to potential employers – it also enables our students to build a portfolio of project experience and delivery to present, reference and discuss at job interviews. 
Interested in completing a placement? Our course equips you for a placement and is designed to facilitate this for one semester in the final year of study. These placements could involve undertaking a project in the workplace with an industrial collaborative partner.
ENTRY REQUIREMENTS
The following criteria is intended as a guide to help you gauge if TEDI-London is for you:
If studying A Levels, IB, BTEC (or any post 16 education) you'll be on track for approximately 120 UCAS points or equivalent
If studying A Level Maths qualification (or equivalent) you should be on track to achieve a grade C
No maths A Level? No problem. You can sit an online numeracy test instead.

You will need to pass our 

Assessment Centre task and interview.
WE LOOK BEYOND ACADEMIC QUALIFICATIONS
We have designed an admissions process that allows students to demonstrate both their passion for engineering and their existing knowledge through a small project and interview process.
"The biggest reason why TEDI-London is so amazing is because from day one you'll be doing something that will make a difference. You'll be working on real-life projects in interdisciplinary teams to actually make a difference to the world."

NIENKESUMMER SCHOOL STUDENT 2019

"The outcome from the TEDI-London programme was beyond exceptional. I learnt how to apply knowledge practically, the power of team work, the importance of proper planning and time management, plus life skills that have shaped me for the future."

KAHINJUTHINKING AHEAD STUDENT 2020
https://tedi-london.ac.uk/
https://tedi-london.ac.uk/learn/global-design-engineering/#block-3.